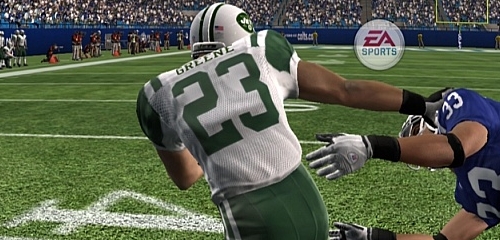 EA Sports is providing the opportunity to vote on which matchup will be presented in the demo for Madden 11. The three available to choose from are rematches of the Super Bowl and Conference Championship games. You can vote on this at the official Madden website.
Super Bowl: Saints vs Colts
AFC Championship: Jets vs Colts
NFC Championship: Vikings vs Saints
This should be interesting as I could see any one of those winning the vote. Early results show the the Jets-Colts running way behind with just 19% and the other two in a dead heat for the lead.
One has to consider whether Brett Favre would be included in the NFC Championship rematch. Whether he would be in or not would significantly change the way people would vote. Given that the demo will likely come out in July, created and submitted weeks before that, there remains the possibility that he will not have made his decision by that time. In such as scenario he may not be able to be included. (Update) I've been reminded that Favre signed a two year deal, so unless he retires he would be on the roster for the demo. Leave your thoughts on which game you would like to see used for the demo in the comments!