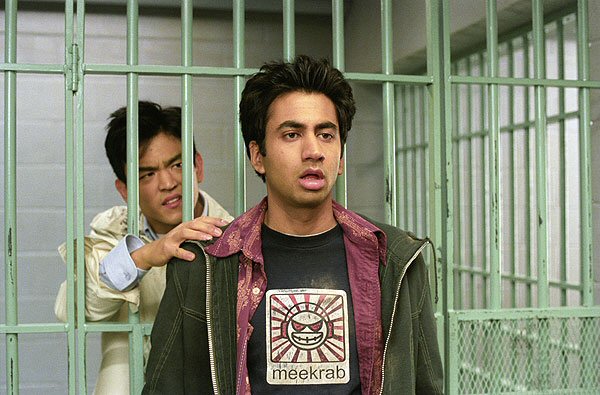 'Harold & Kumar' fans rejoice! The dynamic duo is teaming up for another movie. Deadline.com is reporting that A Very Harold & Kumar Christmas is set to start production this summer.
New Line has set a summer start date on the third installment of the Harold & Kumar Go To White Castle franchise, with the Warner Bros-based company about to hire a director, and seriously considering doing the film in 3D. The film is Christmas-themed, giving Warner Bros a nice R-rated holiday release for 2011 or 2012.
Kal Penn, who put his acting career on hold to take a position in President Barack Obama's administration, will be coming back to Hollywood to join John Cho for the film. I've really enjoyed the 'Harold & Kumar' movies. I've thought they were well written and cleverly funny. With that said I was a bigger fan of the first film than the second. Hopefully this Christmas version will become a holiday classic for years to come.