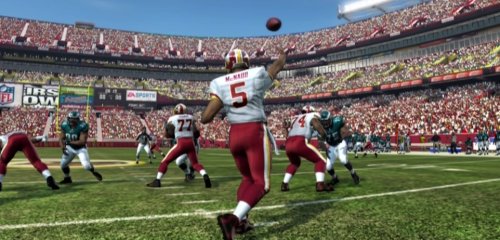 The news has just broken that the Philadelphia Eagles have traded Donovan McNabb to the Washington Redskins. The compensation is said to be the 37th pick along with either a 3rd or 4th round pick in the 2011 draft to be determined on conditions over the coming season.
This is especially stunning in that inter-division trades for high profile players are rarely completed. What the Eagles received was more than many had anticipated they would be able to get, and that could explain why they pulled the trigger even with it being a division rival.
What do you think about this trade and the effect it has on the upcoming NFL season and Madden 11? Continue on to see some more screenshots of McNabb as a Redskin and leave your thoughts in the comments!