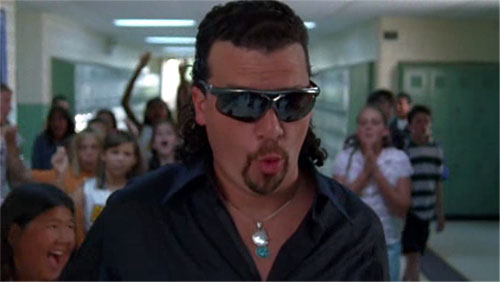 Deadline has posted some exclusive details on the second season of HBO's Eastbound & Down. Season two will take place in Mexico, where actors Michael Pena and Ana de la Reguera will join Danny McBride this time around.
In Season 2, hiding from his problems, Kenny finds himself in Mexico where he joins a local baseball team. Crash co-star Pena will play Kenny's friend and owner of the baseball team he joins. De la Reguera will play Kenny's love interest in Mexico. Because of the new setting, most of the cast members from Season 1 of the show will have little or no presence next season with the exception of Steve Little whose character Stevie Janowski will track Danny down in Mexico.
The addition of Michael Pena to the cast is a good one. I thought he did a nice job in Observe and Report and can see him easily joining the cast. Production on Season 2 will start next month in Puerto Rico. There was no exact release date, but HBO did mention it was slated sometime for 2010.