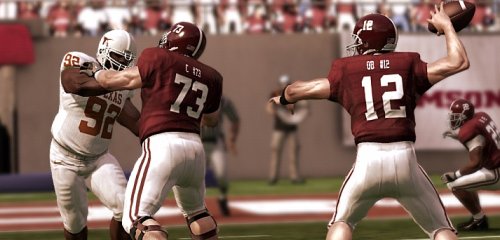 The Line Drive is a weekly collection of news, links, and updates that didn't necessarily warrant their own postings.
The new community site for UFC 2010 Undisputed has launched and apparently registered members will be receiving codes to download the demo early, possibly this week. THQ is tight-lipped on any further details.
I've been sending out some Madden 10 screenshots of the rookies with their new teams on Twitter and on the Facebook fan page. You can make some requests there as I'm randomly selecting from them while I work up a big set to post this week.
News and content that may have been missed from the last week around the site.