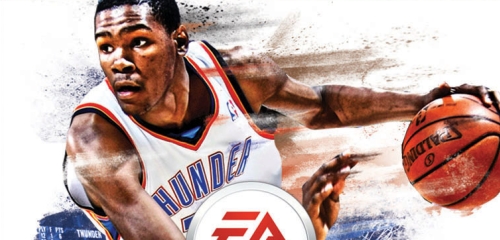 While Brandon Jennings may have some role in the promotion of NBA Elite 11 he won't be the cover athlete. EA Sports has revealed that Oklahoma City star Kevin Durant has received the cover honors for the game. Durant was also on the cover of another EA Sports game back with March Madness 08.
"Durant is a game changer," said Jordan Edelstein, VP Marketing, EA SPORTS. "There has never been a player his size with his skill set, and there has never before been a basketball videogame like NBA ELITE. Just like we see Durant as the future of the NBA, NBA ELITE 11 represents the future of basketball videogames by providing a gameplay experience you simply won't find anywhere else on the market."
Durant led the young exciting Thunder to a playoff birth and near upset of eventual champion LA Lakers. He led the league in scoring with 30.1 points per game and averaged 7.6 rebounds. Durant was probably the best case scenario for NBA Elite given his stature within the league and potential to get even better.