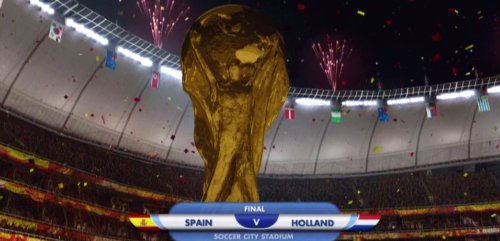 The World Cup final will be played at 230ET/1130PT on Sunday with Spain going up against the Netherlands. Once again using my scientific method of playing 2010 FIFA World Cup with the favorite (in this case Spain) which after the semi-finals sports a sterling 50% success rate I have determined how things will play out. Continue on to check out the game videos, screenshots, and final stats screen and leave your thoughts on who you think will win in the comments!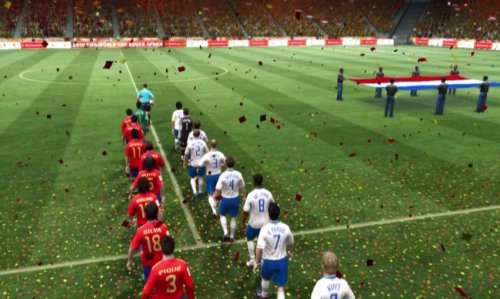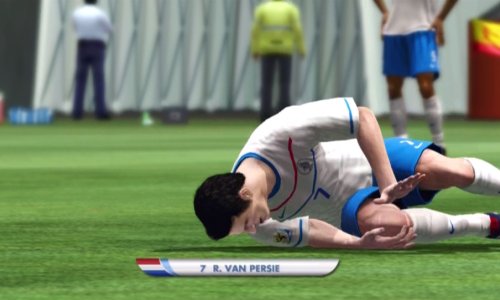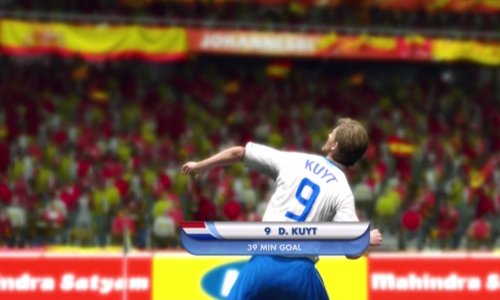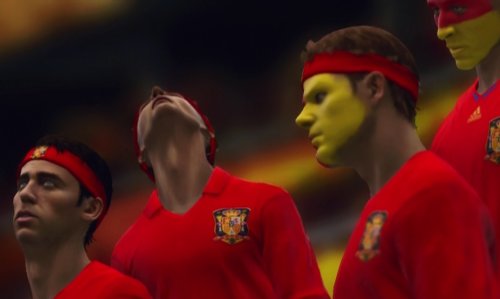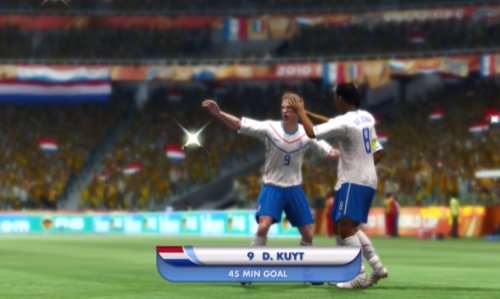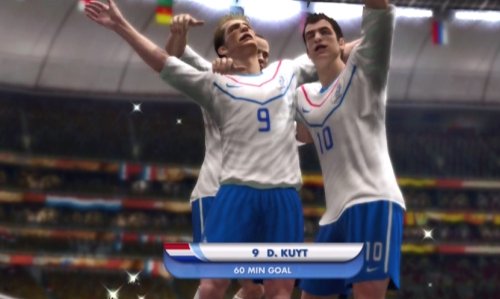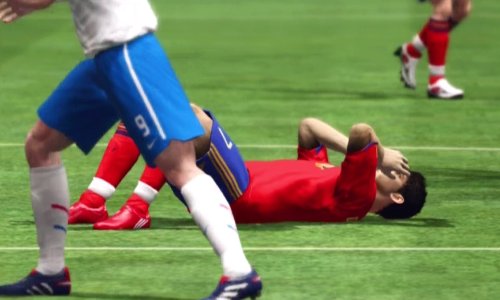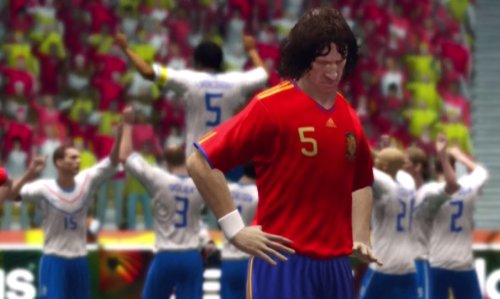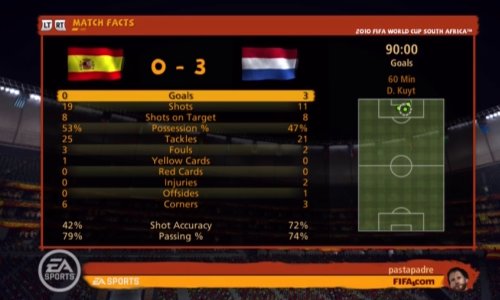 Spain had chances especially in the first half but couldn't capitalize. Once they got on the board the Netherlands seemed to take control and the second goal really just seemed to seal it mentally especially after Spain just missed out on a goal right before the first half ended. Spain was never able to put together much of an offensive attack once they fell behind and started to press and the third goal just added to the misery. Projected winner: Netherlands
However, Paul the psychic octopus has selected Spain as the winner. I'd probably take his expertise over my gaming skill in this instance. Who do you think will come out on top?