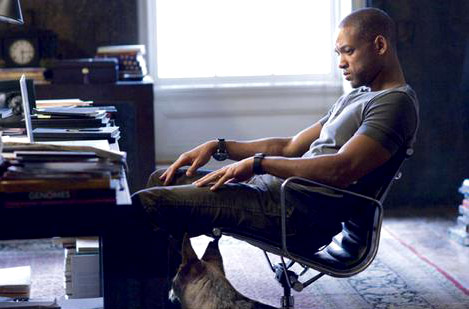 Deadline is reporting that Will Smith is working on a new project called The Legend of Cain. Smith will reportedly star in and produce the film.
Will Smith has attached himself to star in and produce The Legend Of Cain, an epic re-telling of the Biblical sibling tale, this time with a vampiric twist. Smith will play Cain, the original Bad Boy, and he will produce with Overbrook Entertainment partners Jada Pinkett Smith (his wife), James Lassiter, and Ken Stovitz. The script was written by Caleeb Pinkett and Dan Knauf, with Andrea Berloff revising. No studio or director yet for the Overbrook project. The production company is coming off The Karate Kid, which has so far grossed more that. $210 million worldwide. Smith is currently promoting that film internationally and in August he begins filming Men In Black 3.
I'm not really sure what to think of this project other than it sounds a little ridiculous. Is this more of Hollywood saturating movies with the vampire story lines? It seems like the idea would be a bit more interesting sans blood suckers but that's just me.