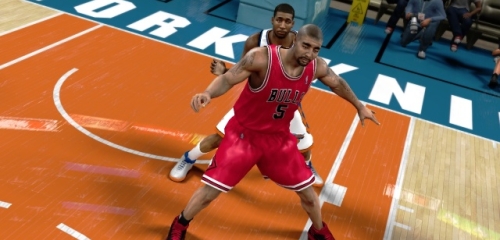 IGN has posted up the first hands-on preview for NBA 2K11. Most of the focus is on player control, the lack of which has been one of the central complaints towards the 2K series over the years. That looks to change this year with animations that can be broken out of and refined controls. The game will also receive some new options including Total Control Passing and a new play calling system with plays designed for individuals, both of which were first introduced last year in NBA Live 10.
While I'm happy to report that this year's NBA 2K still looks wonderfully polished even in the early build I just played, gone are all of those canned animations that constrained some of the action to looking more like a movie than a user-controlled basketball game.
What do you think of the new details on NBA 2K11 and the improvements made to gameplay? Leave your thoughts in the comments!