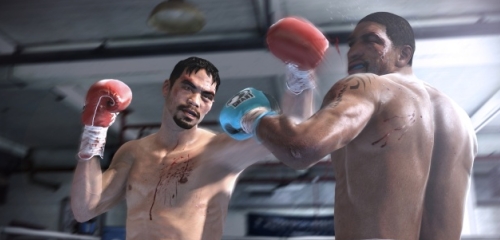 The recently announced Fight Night Champion will not carry Xbox Kinect or Playstation Move implementation according to an interview with Eurogamer. While the possibility of a motion control based boxing game remains for the future it won't be done through Fight Night Champion.
"It's a little bit too twitch-based, not to mention the fact that standing on your feet for three minutes and throwing punches is something that, believe it or not, might be beyond the fitness level of most gamers!"
One thing EA deserves credit for right now is not pushing out unnecessary retrofits for Kinect or Move or jumping too soon on the 3D bandwagon. Patching in Move functionality for Tiger Woods makes sense, otherwise most of the sports titles are better left without it. They also aren't forcing 3D when it apparently isn't adding much to the experience and even hurting the game's framerate. Many people are either completely disinterested in the idea of motion control, can't afford or justify buying the equipment that makes up Kinect or Move, or don't have the advanced technology needed to take advantage of 3D such as the expensive 3D capable TVs and glasses.