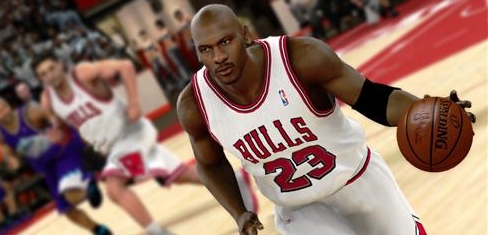 ESPN has revealed details on "Creating a Legend" mode which will represent another usage of Michael Jordan in NBA 2K11 (not to be confused with NBA Elite 11's "Become Legendary"). The single-player "Creating a Legend" mode will be unlocked once all 10 of the scenarios in "The Jordan Challenge" are completed and involves introducing a rookie version of Michael Jordan into today's NBA. The user is locked into controlling Jordan just as in the "My Player" to progress throughout this new career.
Only this time, when gamers start the mode, they can choose to add Jordan to any team in the league. So whether you want to send him to Cleveland to replace LeBron or take him to Portland to right the wrong of the 1984 draft or make maybe the most insane video game team of all time by joining Jordan with the Heat, the choice is yours.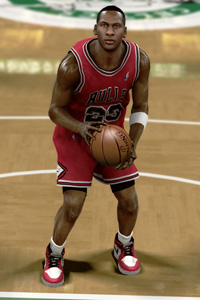 The article goes on to add that Jordan will age in appearance throughout his career and the mode will run through about age 40. One has to wonder also if 2K Sports will offer the ability to unlock the mode as paid DLC for those who don't want to go through, or have trouble completing, "The Jordan Challenge". What do you think of "Creating a Legend" for NBA 2K11? Leave your thoughts in the comments!