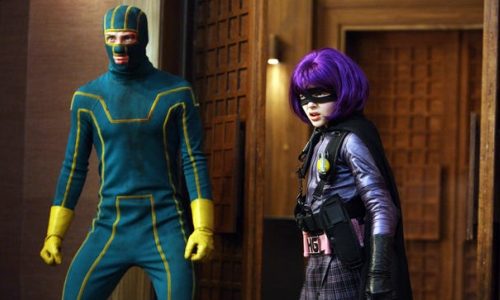 Mark Millar has revealed on BBC radio that the sequel Kick-Ass 2: Balls to the Wall has been officially greenlit. Bleedingcool.com has the report.
The estimate is Kick-Ass will do 100 to 150 million on DVD based on the American sales, you know, so it'll end up making a quarter of a billion on a 28 million investment. So It should be okay. So the sequel's greenlit, we can go ahead and do the follow up now, you know? The first made so much compared to what it cost it would be crazy not to.
While it wasn't official, we already knew a sequel for Kick-Ass was coming out. Director Matthew Vaughn is currently working on X-Men: First Class and will start work on the Kick-Ass sequel next. X-Men: First Class, which hits theaters June 3rd of 2011, which means they are shooting for a 2012 release for 'Balls to the Wall'.