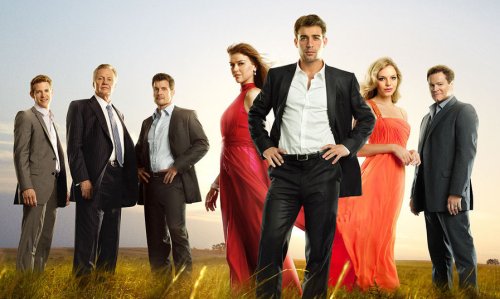 Though it was among the most acclaimed new series premiering this season Fox's Lone Star debuted to such dreadful ratings that questions immediately arose whether the network would cancel it after airing just the one episode. The show grabbed only four million viewers with a stunningly low 1.3 rating in the critical 18-49 demo. It lost over two thirds of the audience that tuned in to its lead-in House.
Fox has come out and stated that Lone Star has not been canceled and a new episode will air next Monday night with the network determining its future after those numbers roll in. Despite this there really is no hope for the series as even if ratings went up as there is really no scenario where it would go up enough. This was a show that I was looking forward to, but having DVR'd and not watched it I'll probably avoid doing so knowing cancellation is imminent.
Lone Star centers on an oil man in Texas living a double life and the premise, presenting a main character that is unlikeable cheating on his wife and girlfriend and stealing from people, appears to not have been terribly appealing to audiences. It wasn't marketed strongly and it faced tough competition in the time slot from the premieres of Dancing With the Stars and The Event.