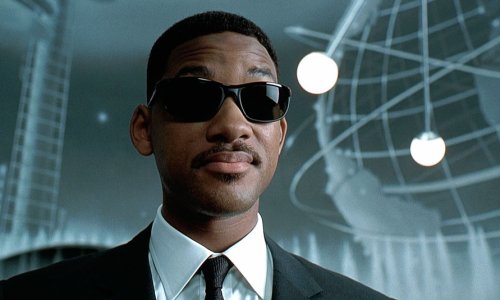 With filming for Men in Black III scheduled to begin next month the cast is starting to fill up. Already we knew that both Will Smith (Agent J) and Tommy Lee Jones (Agent K) would be back along with director Barry Sonnenfield.
The movie takes place in present day as well as 1969. Emma Thompson will be the head of MIB now while Josh Brolin plays a younger Agent K circa 1969. Sasha Baron Cohen is also involved as the voice of one of the aliens.
Now comes news that Alec Baldwin is in talks to play the head of MIB (1969) with Gemma Arterton taking on the role of a secretary then. Shartlo Copely is also in talks to provide the voice for an alien.
The story is rumored to find J traveling back in time to 1969 in pursuit of an alien who plans to kill K while he is younger. MIB 3 is slated to release on May 25th 2012.