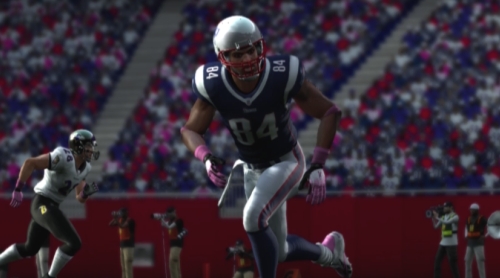 Week six of the NFL season is in the books and while a few teams in the AFC have started to separate from the pack the NFC is still tightly bunched up. Much of the news coming out of the weekend though has to do with the head injuries inflicted and now penalties that will be coming for dangerous hits.
Names that stood out in week six include Deion Branch who just fits so well in the Pats system, Russell Okung making Julius Peppers completely irrelevant, Roy Williams who now has a TD in three straight games, and Kevin Kolb who is once again creating a bit of a controversy as to who should be the starting QB for the Eagles.
DeSean Jackson was again impressive until he got knocked out. DeMeco Ryans and Jermichael Finley are headed to the IR. The Lions continued to be hit by bad luck as Shaun Hill fractured his left forearm but Matthew Stafford may be ready to come back. A QB change is taking place in Carolina as Matt Moore is taking back over for Jimmy Clausen.
As always leave your thoughts in the comments on what players or teams deserve increases or decreases based on performance in week six and over the course of the season!