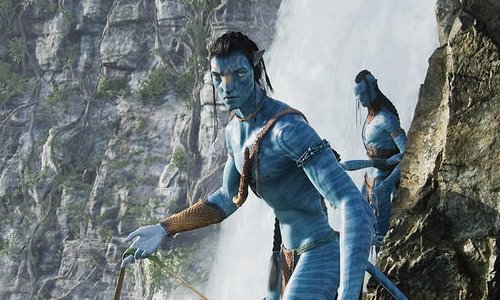 James Cameron has signed on to write and direct Avatar 2 and Avatar 3 Variety reports. The plan is for him to begin working on the scripts early next year with Avatar 2 releasing in December 2014 and Avatar 3 December 2015. There had been speculation that Cameron would take on a different project before getting into the sequel but the news confirms these two movies will be next on his slate.
"In the second and third films, which will be self-contained stories that also fulfill a greater story arc, we will not back off the throttle of 'Avatar's' visual and emotional horsepower, and will continue to explore its themes and characters, which touched the hearts of audiences in all cultures around the world," Cameron said. "I'm looking forward to returning to Pandora, a world where our imaginations can run wild."
Avatar is the highest grossing movie of all-time having made $760 million domestically and nearly totaling $2.8 billion worldwide. It has also broken DVD and Blu-ray sales records. The movie is largely credited for setting off the 3D boom and introduced new motion capture technology.