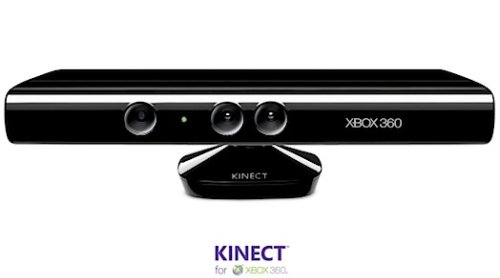 Kinect for Xbox 360 arrives on Thursday and today the system dashboard updated in preparation for the launch. Kinect is the camera-based peripheral that provides controller free gaming using only the gestures and movements of the body. Beyond gaming it also allows for movement through the dashboard (think Minority Report) and video chatting.
Right now it appears that sales are going to be huge…at least initially through the holidays. Kinect is being marketed to a casual crowd with a bunch of advertisements, pieces about it in papers like the New York Times, and has prominently been featured on both Oprah and Ellen. Kinect pre-orders are sold out on Amazon and Best Buy and other retailers are reporting a high level of consumer demand.
I'll be picking up Kinect on Thursday and working up impressions of the device as well as some of the sports-themed games releasing along with it. There is a definite lack of traditional sports games however those are sure to be coming down the line.
My hope had been for there to be an officially licensed MLB game from Microsoft but there are no signs of that coming to fruition. For now the lineup of sports-themed titles are limited to EA Sports Active 2, Kinect Sports, and MotionSports.
Who out there has some interest in Kinect or are planning to purchase it? Leave your thoughts in the comments!