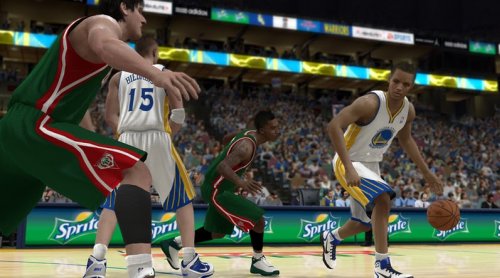 It was only a matter of time before it was made official and today EA Sports announced that NBA Elite 11 has been completely canceled. Originally framed as a "delay" it was obvious the game would never see the light of day despite the company reportedly not having made any final decisions on its fate. When the news hit that the franchise was being shifted to the Tiburon studio it only cemented further that it was finished.
The question now arises as to what will be the future of NBA from EA Sports. There is a chance, one that would not surprise me at all, that there will be no NBA game released next year either. Also expect a name change to come. There is no way they can stick with NBA Elite.
It would be a mistake to assume that the new team housed at Tiburon is just going to polish up NBA Elite 11 and release it as NBA 12. That the studio move was made is an indication that the series is going to get a fresh start. That can't be done in less than a year. Certainly a sub-par effort is not going to gain any ground in the market with the NBA 2K series the monster that it has become.
EA Sports is in a tough spot because they have completely lost consumer confidence and scrapped all brand loyalty and recognition in the process. It is going to take a long time for that to be rebuilt and rushing to do so won't do any good.