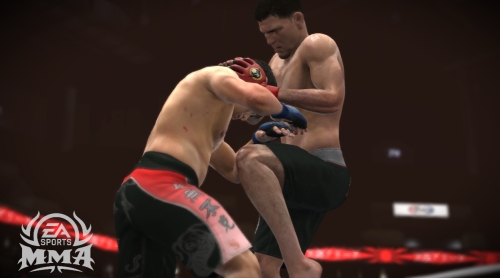 Rolling into a third week of Friday Night Fights with EA Sports MMA brings an extra opportunity. Live Broadcasts featuring representatives from here facing off in a tournament with a few other prominent sites is being coordinated. So if you participate on Friday night, perform well, and are interested in taking part in that it could help your chances of being chosen. Let me know if the Live Broadcast is something you might like to do in the comments along with how much experience you have with the game. Reps for both the PS3 and 360 will be sought out.
Back to the standard fight night for Friday I will set up a Fight Card on the 360 at 10ET/7PT. If you'd like to be involved join into the room at that time. The room holds 10 people but there are only four fights per card. In the case of having a full 10 people please understand that unfortunately I would be placed in the position of leaving two people out of the fights but those who remain are able to spectate.
The expectation is for there to be multiple cards completed again though I'm unsure how many that will be. A recap post will go up on Saturday with results and some videos. If you think you might stop feel free to leave a comment. Also follow on Twitter for any updates along the way.