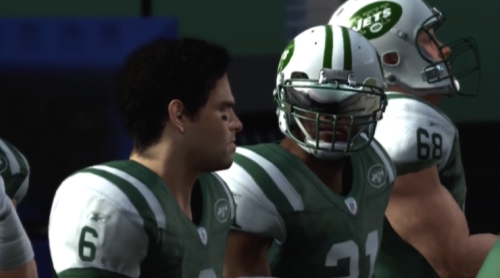 The NFL season has now reached its mid-point. This means many players have established themselves as potential cover candidates for Madden 12 based on their performance this season and the circumstances that surround them.
There are many factors that go into determining how likely a player is to receive a cover. EA Sports has gone more towards players with cleaner images as of late, they look for high marketability and how they will do as a spokesperson, recent success is a big influence but as is established history, and there is even more involved in the process such as who will accept the financial terms. Continue on for a look at the top cover candidates as things stand now!
Quarterbacks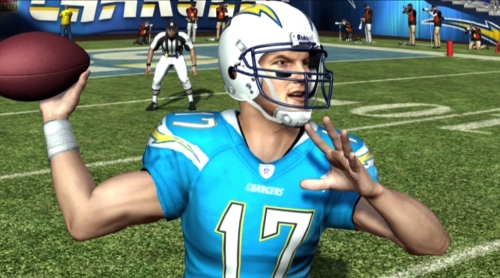 Philip Rivers: Leads the league in passing yards and TD passes. This despite having a group of receivers decimated by injury and little support from the running game. He carries a 97 overall rating in Madden 11 currently which places him in that upper echelon of players.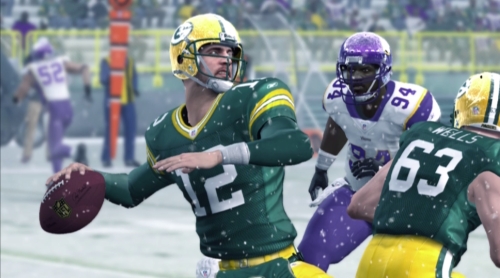 Aaron Rodgers: Growing into his role as leader of the Packers he hasn't put up quite the numbers that many expected but he still is an intriguing possibility. He brings some flair and has good marketability. Having Brett Favre on the cover just a few years ago in the Packers uniform could hurt his chances somewhat.
Others: Eli Manning would have been a better choice coming off the Super Bowl win. Matt Ryan could be building a resume but is probably still a year or two away. Josh Freeman and Mark Sanchez are young QBs with promise but haven't reached the level yet to receive the cover. Tom Brady and Peyton Manning will of course come up but they'll likely continue to price themselves out of consideration.
Running Backs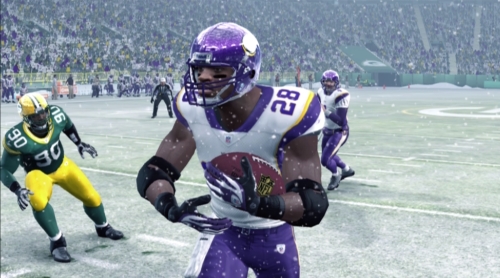 Adrian Peterson: It feels as though Peterson had a better shot at representing on the cover the last two years. The Vikings will be heading into a season full of uncertainty and he hasn't dominated quite in the same manner this season. Still he is second in rushing yards trailing only Arian Foster by a small margin.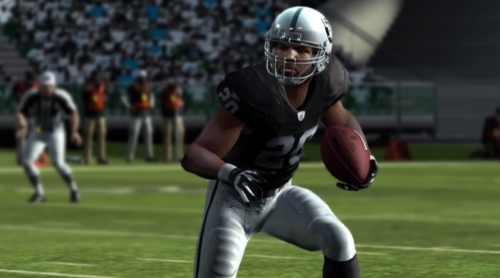 Darren McFadden: Could be an interesting possibility considering his emergence along with the Raiders improving. He was on one of the covers of NCAA Football 09 and EA Sports sometimes likes promoting guys who have earned the chance to get a second cover. He is fourth in rushing despite having missed two games to injury.
Others: LaDainian Tomlinson had been sought for the cover in the past but demanded too much money and maybe he would reconsider those demands now. Chris Johnson presents a problem as he wouldn't make for a good spokesperson and hasn't had the huge year he did last season. Arian Foster isn't a well enough known yet (outside of fantasy football players). Overall running backs look to be a relatively thin group.
Receivers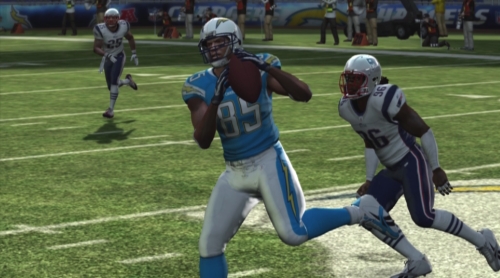 Antonio Gates: Has been fighting a foot injury which has just recently started to cost him games. Still he is tied for the most TD receptions in the league with nine and set the record for most straight games with a TD by a tight end. He is amongst the elite group of players with a 99 overall rating in Madden 11. He was also one of the players included in a series of Madden 11 commercials.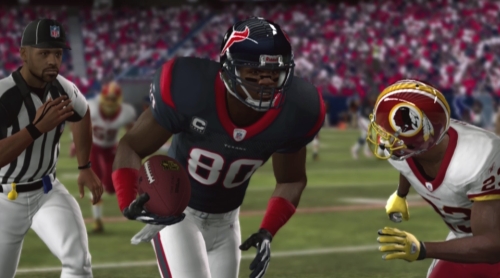 Andre Johnson: Became one of the top potential candidates over the last two seasons for a position that has a difficult time capturing the cover. Like Gates he has been fighting through some injuries but he has only missed one game. Had a signature performance against the Redskins in week two with a bunch of big plays in the come-from-behind victory.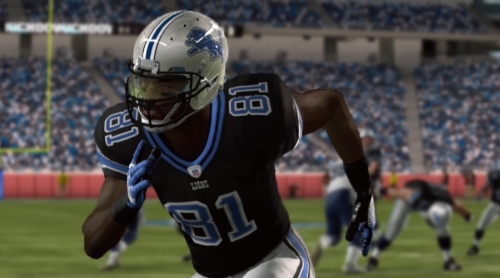 Calvin Johnson: Unfortunately being on the Lions hurts Megatron's chances but he is a well recognized talent that has been saddled with QB trouble but still produces. He has eight TDs on the year and has been in the spotlight for the TD that was taken away in week one against the Bears.
Others: Roddy White certainly has the numbers but maybe not the necessary exposure. Reggie Wayne still doesn't seem to be flashy enough especially coming out of this position.
Defense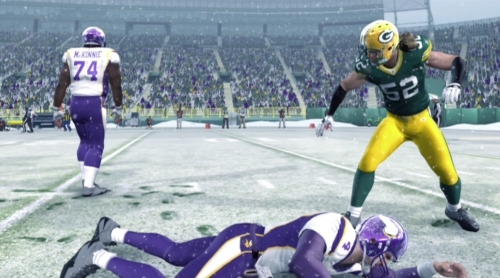 Clay Matthews: Has been absolutely dominant this year. His 10.5 sacks lead the league and he also has a forced fumble and INT. Could be on the way to a Defensive Player of the Year award.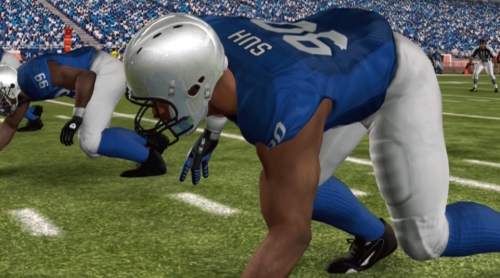 Ndamukong Suh: Few rookies make the impact that Suh has, and it is even more impressive that is comes from the defensive tackle position. He has 6.5 sacks and an INT for TD. He even filled in as the backup kicker.
Others: Darrelle Revis hasn't had the stand out year necessary to grab the cover as a defensive player. Other names that could be discussed include Nmandi Asomugha, Charles Woodson, and Haloti Ngata.
With the season half way complete one of these players are likely to end up on the Madden 12 cover. There is still much to happen and someone else could emerge but a cover generally isn't given to someone who just had a good half of a season. Who do you think right now is the best choice for the Madden 12 cover? Feel free to leave any thoughts in the comments!