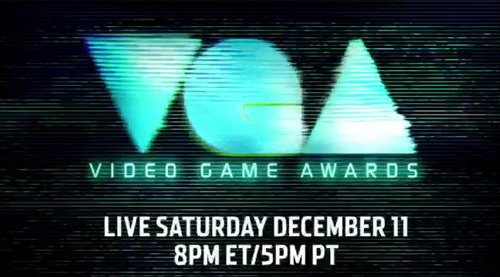 The nominees for the 2010 Spike Video Game Awards were recently announced. Though the VGAs are not really taken all that seriously by gamers they are the awards that get the most publicity due to the show airing on cable channel Spike along with heavy promotion and upcoming game trailer reveals. This year's takes place on Saturday December 11th at 8ET/5PT and the voting can be done from the official website.
In past years the VGAs have really whiffed on sports titles, nominating the usual suspects and not necessarily the best overall games. Last year MLB 09: The Show wasn't even nominated which made for a glaring omission. Despite that the winners have been a little more respectable and not just the most popular of the bunch that were nominated. There are two different sports based categories.
Best Team Sports Game
FIFA Soccer 11
Madden NFL 11
NBA 2K11
MLB 10: The Show
Interesting that the NHL series,which has won the last two years, is not even nominated. This category would appear to be between NBA 2K11 and FIFA 11. I'd look at NBA 2K11 as the favorite since it brought so much in one year that many are wondering how it can possibly top it with 2K12. FIFA 11 is the highest selling sports game ever worldwide but that has been building for a while now while 2K11 made a huge jump in a single year.
Best Individual Sports Game
EA Sports MMA
Shaun White Skateboarding
Tiger Woods PGA Tour 11
UFC Undisputed 2010
There isn't a single game on this list that wasn't a big sales disappointment. Shaun White Skateboarding got poor reviews and was projected to have sold just 6,000 copies in its first month. EA Sports MMA was well reviewed but opened weakly in sales. Tiger Woods 11 took a big hit to sales coming off his scandal of 68% total (86% on the Wii where it sells the most). UFC got suspiciously good reviews yet saw sales fall by over 50%. Not exactly a strong crop of options this year. UFC has the strongest brand, sold the most, and Spike is a broadcast partner so look for that game to win it.
Which game do think think will win, or should win, each category? Are there any games that stand out that were snubbed by not getting a nomination? Leave your thoughts in the comments!