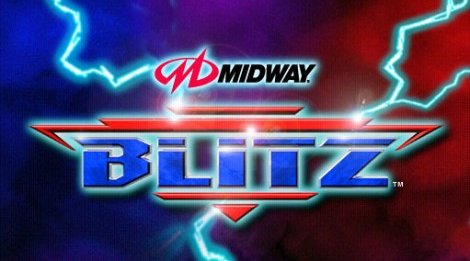 It was only a few days ago that EA Sports released their first version of NBA Jam and now comes a rumor that the company may be resurrecting the NFL Blitz franchise. Giant Bomb has posted up their belief that a game is in the works at Tiburon with a release coming likely in 2012.
The belief is that EA purchased rights to multiple franchises and NBA Jam was just the only one made public initially. This is somewhat interesting because it remains unclear from where the rights to NBA Jam were actually purchased. From Midway, Acclaim, or the NBA directly? That would seem to affect the validity of whether multiple franchises were involved.
The Blitz series began in 1997 and released yearly through 2003. Once the NFL took away the ability to have the license Midway released Blitz: The League and Blitz: The League II which were story-driven, graphic and violent.
If it turns out that EA is producing a new NFL Blitz my biggest concern immediately is how sanitized it would be. Blitz was known for big (and late) hits and excessive celebrations. Those are examples of things the NFL frowns upon and has not allowed in Madden as they attempt to protect their image.
Take a look at Madden NFL Arcade from last year which despite the arcade gameplay and powerups remained clean in its presentation of the league. Even a few years ago NFL Tour had major restrictions mandated by the NFL. Blitz will not be successful if the developers end up handcuffed in what they can do.