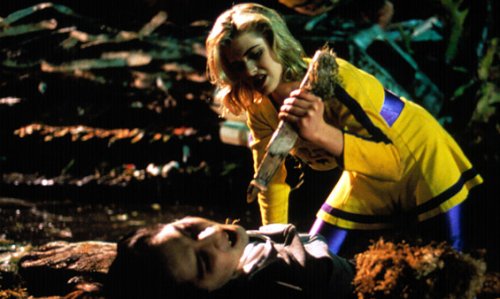 It was recently announced that Buffy the Vampire Slayer is set for a theatrical reboot. The movie will include an all-new cast. Warner Bros. purchased the rights and are moving forward with production.
Buffy the Vampire Slayer began with a movie in 1992 starring Kristy Swanson and then spun into the popular TV show that ran for seven seasons (1997-2003) with Sarah Michelle Gellar in the lead role.
What has spurned backlash to this news is that Joss Whedon is not involved with the project in any way. Whedon wrote the film and was the creator and head writer of the TV series. Instead it will be Whit Anderson taking on the writing duties for the reboot. Anderson has no writing experience and a very light acting resume.