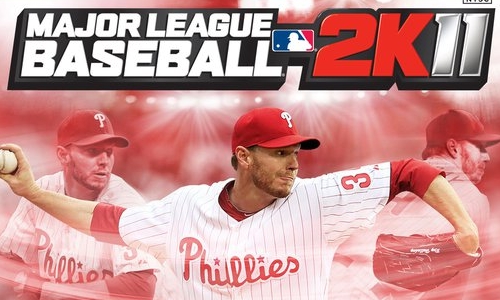 A week ago the first screenshot for MLB 2K11 was revealed here. Now 2K Sports has released a new screen of Roy Halladay in a similar pose on the mound however pulled out wider to showcase his whole body.
(Update) 2K Sports has come out and corrected themselves stating now that this is actually a 2K10 shot. Quite the gaffe made there to release this as an official 2K11 shot.
The odd thing about the new image is it looks like the Halladay right out of MLB 2K10. The beard is redder, the eyes are spread wider, and the numbers on the back of the jersey look too large again. Those things appeared to have been improved upon in the first screen. What is going on here? Also note the half invisible finger out of the glove…possibly was being photoshopped out and they forgot to finish it. Continue on to check out the screenshot and leave your thoughts in the comments!