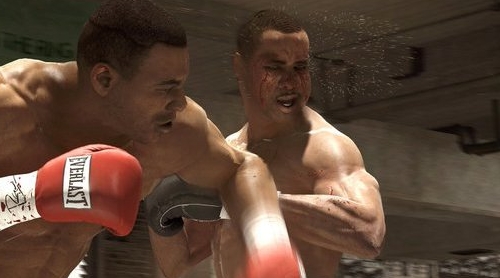 When the roster of 54 boxers was released last week much of the reaction focused on names that weren't included. Of course every boxer has to be signed to their own deal which is a difficult and time consuming process. Fight Night Champion producer Brian Hayes posted on the game's official forum some details on the process which makes for an interesting read.
It's that time of year again. You win some, you lose some.

I'm not happy about it either. This is what Fight Night and KO Kings has gone through every year and it's never easy. Contracts are signed with fighters for a certain period of time and when they expire, we can't be certain we'll be able to reach another agreement with any of them.

– Some boxers were signed to deals over 3 years ago when things were pretty different, financially-speaking.

– All of the boxers that we lost were contacted, some of them several times by myself personally.

– I'm not kidding when I say this, sometimes we just don't hear back. Even from people we worked with previously.

– I personally had communications with one boxer – and his three different managers – over the course of 6 months.

– Arturo Gatti died under very suspicious circumstances. Sorry that we weren't able to re-do that contract in the wake of that. We would have signed him for an extra 2 years way back if we had known he was going to die.

– Some guys we had to drop because of a lawsuit last year, you might recall.

– Sometimes we have have verbal agreements in place with guys we really want and because of time-pressures we spend thousands of dollars making them. Only to have them make further demands, attempt to renegotiate, or simply fail to send us signed paperwork. So poof! They're off the roster and we just burned that money. I can tell you how much Mike looooooves that.

– Some guys just have unrealistic demands.

Now, I know you probably don't care about this. The game doesn't have some of the guys you want, end of story. But like I've been saying for years, its not like boxing is chock-full of stand-up guys accustomed to a strict code of business ethics – nor is it populated by an abundance of athletes with a realistic perception of their brand value and/or mainstream appeal.

NOTE: Some guys are absolutely great. Very professional and very helpful.

All I'm saying is, we try our best and we didn't make the business of professional boxing an absolute clusterf**.
Clearly the frustration is coming through here and that is understandable. There were many comments made about Floyd Mayweather not being included, and though EA Sports isn't going to single him out or call him out publicly, his demands have been beyond absurd. Any sports game that doesn't have a player's association of some sort faces the issue of negotiating on an individual level and that will result in many cases with success but the inability to include others that the development team and gamers desired.