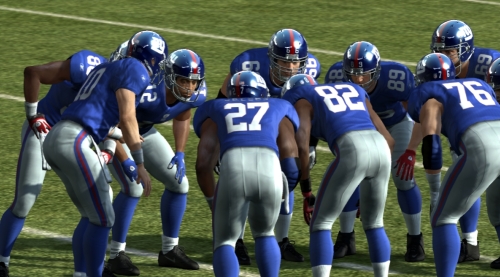 Week 14 of the NFL season featured some miserable QB play, the end of Brett Favre's streak and possibly career, and a number of big performances. This week's roster update for Madden 11 should be more significant in ratings shifts than the last one.
Carson Palmer throws more pick sixes than anyone. Matt Hasselbeck played one of the worst games of his career. Kyle Orton is now in danger of being supplanted by Tim Tebow. Mark Sanchez has regressed from earlier in the season and was nearly benched. And in what has become a weekly note I'll add that Randy Moss now barely sees the field and his slide into irrelevance is complete.
Maurice Jones-Drew now has at least 100 yards in six straight games. Ryan Torain, Jonathan Stewart, Darren McFadden and Brandon Jacobs are playing at a high level. DeSean Jackson, Deion Branch, and Devin McCourty continue to make big plays. LaRon Landry and Deon Butler are amongst the players headed to the IR.
As always leave your thoughts in the comments as to necessary roster moves and which players based on performance are deserving of ratings increases or decreases!