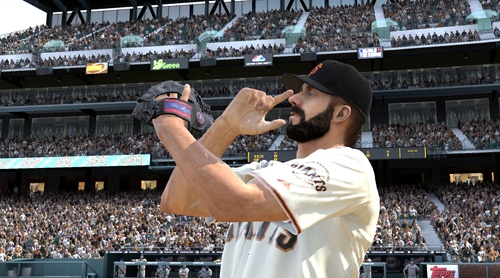 ESPN has posted up the first preview of MLB 11: The Show along with some screenshots. Possibly in response to criticism that the series had not been improving enough and was getting stale, the most radical change comes with a shift to default analog controls for pitching, hitting, and throwing. As with the 2K series the analog controls will likely end up being a polarizing change and could work well in some areas and not so much in others.
Other details include changes to the "guess pitch" feature and the pitching meter, Eric Karros joining the commentary team, improvements to Road to the Show mode, the addition of zone hitting, a new co-op mode that will be available both offline and online, the annual "we're working on making online play better" statements, and the confirmation of Joe Mauer as the cover athlete (the news of which was broken here yesterday).
Make sure to check out the full article at ESPN and leave your thoughts on all the news of new features and enhancements coming for MLB 11: The Show in the comments!