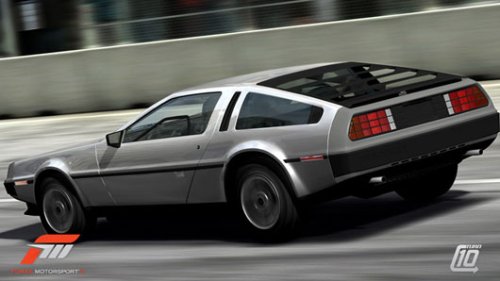 The Forza 3 DLC 'Community Choice Classics Car Pack' released last week and features the addition of 10 new cars to the game. I have 10 codes to give away that will be good to download the DLC for free!
1957 Ferrari 250 California
1970 Chevrolet El Camino SS 454
1971 De Tomaso Pantera
1971 AMC Javelin-AMX
1973 BMW Motorsport 2002 Turbo
1978 Saab 99 Turbo
1982 DeLorean DMC-12
1983 Volvo 242 Turbo Evolution
1987 Ford Sierra RS500 Cosworth
1990 Mercedes-Benz 190E 2.5-16 Evolution II
There are three ways to have a chance at getting one of the codes. Post a comment on this article with a Disqus account, be a follower on Twitter and retweet this message, and "like" the site on Facebook and post a comment on the page under this article heading. You can even do all three to have the best shot. Winners will be randomly chosen on Sunday and Monday from all the entries.