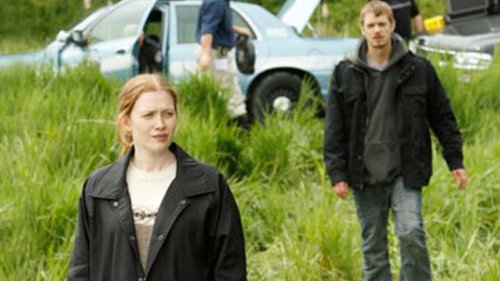 With Mad Men and Breaking Bad not due until summer, and The Walking Dead not returning until fall, AMC is starting to promote the original series that will fill the gap in the meantime. The Killing is a crime thriller that takes on a murder investigation as seen through three different points of view and is based on the popular Danish series Forbrydelsen. It will premiere on Sunday April 3rd at 10pm.
"The Killing" ties together three distinct stories around a single murder including the detectives assigned to the case, the victim's grieving family and the suspects. Set in Seattle, the story also explores local politics as it follows politicians connected to the case. As the series unfolds, it becomes clear that there are no accidents; everyone has a secret, and while the characters think they've moved on, their past isn't done with them.
Breakout Kings is set to premiere for A&E on March 6th at 10pm. The show comes from the writers and producers of Prison Break and even returns the character of T-Bag (Robert Knepper) for one of the episodes. Breakout Kings is a drama that focuses on the partnership between US Marshals and a group of criminals who help them to catch fugitives.