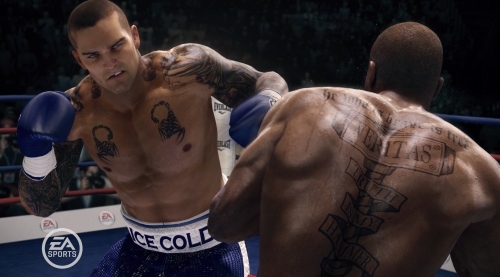 The "Champion" story mode in Fight Night Champion is getting a great deal of exposure in the build-up to the game's release, with EA Sports going as far as to tout how it was crafted by Academy Award nominated screenwriter Will Rokos. ESPN's Jon Robinson has offered some independent perspective on what to expect however by tweeting that the mode will last just 4-8 hours depending on individual skill level.
One would think a story mode in a sim boxing game would be artificially extended by the potential length of the fights. A 12 round bout would last upwards of 45 minutes on its own. Indications from the demo however along with this news could further suggest that fights are rarely taken the distance in Fight Night Champion.
Of course there is much more to Fight Night Champion than just the story mode. The standard career mode and online play will hopefully provide the necessary replayability for the title. Ultimately more content is being provide than ever before.
The problem is the game is being heavily marketed on the strength of the "Champion" story mode. The success of Fight Night Champion, in both review scores and eventual sales, will be largely dependent on it. If it is run through as quickly as suggested that will likely lead to some level of disappointment no matter how compelling and well executed the ride turns out to be.