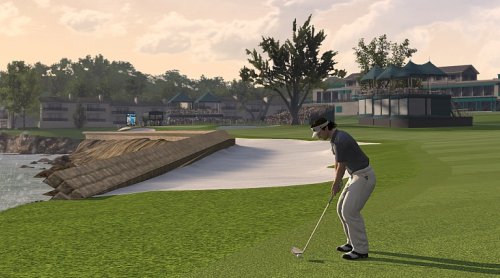 The demo for Tiger Woods PGA Tour 12: The Masters is out now for the Xbox 360 (queue up the download here) and will be coming to the PS3 this afternoon.
Featured in the demo are the first five holes at one of the new courses in the game (TPC San Antonio Oaks) which by completing will allow for the Amateur Tour in 'Road to the Masters' mode to be skipped. Play Now mode will also allow for the 18th hole at Augusta National to be played as Tiger Woods.
Extra experience points can be earned by "sharing" the demo with a certain number of friends through XBL and PSN. 'True View', the game's first person camera perspective, is available for use and the PS3 version includes Playstation Move support.