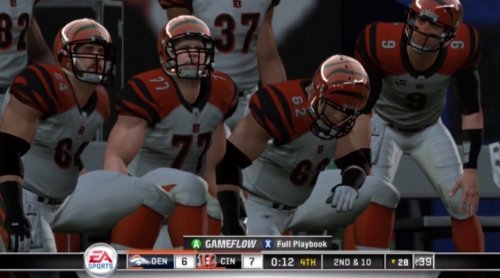 A teaser video for Madden NFL 12 will be released early next week with the news coming via Tweet from executive producer Phil Frazier. Last year the first concrete info on Madden 11 came the way of a blog on March 23rd so the timing for Madden 12 matches up almost exactly. Apparently new features will be revealed through the trailer.
Features of course could mean anything, from visual additions and enhancements such as NCAA Football 12 first rolled out, to gameplay and presentation advancements or feature announcements. The latter is what Madden 11 provided as its first info, capitalizing on the "simpler, quicker, deeper" mantra and introducing new catch animations and improved receiver AI.
Temper the expectations on this upcoming video though. Early teaser videos are generally more flash than substance as would be expected five months out from release of the game. News on the cover of Madden 12 could also be coming soon, with rumblings of info potentially making its way out sometime in the next few weeks.