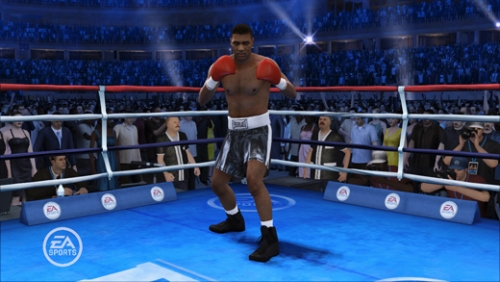 EA Sports has officially unveiled the downloadable content offerings for Fight Night Champion. The leaked video was accurate as to the new fighters being introduced though there is no Cowboys Stadium for this go-round. In addition a "Bare Knuckle" mode and eight different weight class versions of fighters currently present in the game are being made available.
•800 MS points/$10 will get you Rocky Marciano, Floyd Patterson, Joe Lewis, Jack Dempsey, and Jack Johnson. It will also include the "Bare Knuckle" pack which will allow for the mode to be used in offline "Play Now" and the various online modes.
•160 MS points/$2 will be the individual charge for each of the five new boxers if chosen not to buy the full pack.
•320 MS points/$4 for the "Bare Knuckle" pack on its own. Note that the following fighters would now allow their likenesses to be used within the mode: Muhammad Ali, Mike Tyson, Oscar De La Hoya, George Foreman, Joe Frazier, Ray Leonard, Evander Holyfield, Roberto Duran, Vitali Klitschko, Wladimir Klitschko
•80 MS points/$1 for each individual fighter in the "Alternate Weight Class" group: Featherweight Manny Pacquiao, Lightweight Manny Pacquiao, Lightweight Oscar De La Hoya, Middleweight Roy Jones Jr, Middleweight Bernard Hopkins, Welterweight Roberto Duran, Middleweight Thomas Hearns, Welterweight Pernell Whitaker
The release date slated for the DLC  is Tuesday March 29th. If the previous statement regarding the patch and tuner set holds true both of those are expected to arrive the same day as well.