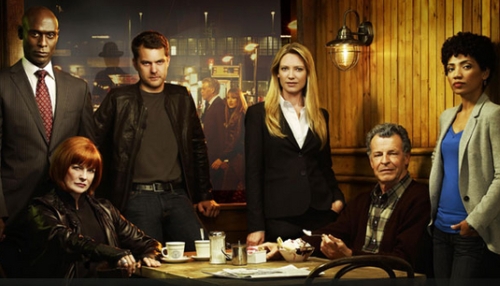 In a surprising announcement Fox has decided to renew Fringe for a fourth season. Though the show was on the bubble due to its ratings the news was unexpected even more so due to the early timing and full season pickup. The critically praised show has a dedicated and consistent fan base and has performed relatively well since moving to Friday nights. Its budget though had many expecting it to be cut in favor of a new pilot or some reality show that would be cheaper to produce. Even better is that the fourth season order is for a full 22 episodes.
While the 18-49 ratings have only been in the 1.3-1.8 range Fringe continues to be a strong performer with the DVR crowd, picking up a larger percent of viewers than any other show on TV. That has made it the most watched show on Friday nights. In its previous Thursday time slot it faced incredibly tough competition while on Fridays it has to deal with having less of the younger viewers available to watch live.
Fringe has become arguably the best show out there and is certainly amongst my favorites. Fantastic storytelling and incredible performances from John Noble and Anna Torv. Despite that it might be a good idea for the show runners to plan out season four as the last and provide a satisfying conclusion as expecting a fifth season would be asking a bit much.