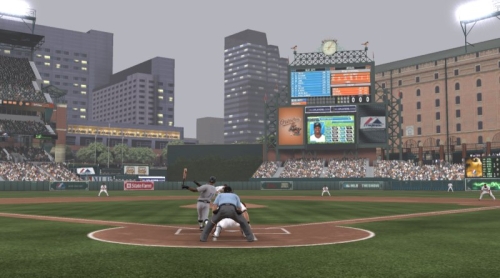 The article yesterday regarding online league restrictions finally prompted action from SCEA as they will be removing league restrictions in MLB 11: The Show on Monday. That it took such exposure to get a response is distressing in itself. Consumers have rights and should not be ignored just because their voice doesn't reach tens of thousands of readers, and features need to be delivered completely as advertised.
While the decision to remove the various restrictions will be appreciated it never should have come to this. It doesn't change the fact that every person who bought The Show was locked out of online leagues for the first two weeks and many will still be until Monday. It also doesn't wipe out that those who were frustrated by the situation were dismissed as though they didn't matter, and that despite much effort to do so they couldn't even get a simple explanation detailing the requirements to create or join a league.
Hopefully this will be looked back upon as a learning experience and SCEA will handle things properly in the future. Similar backlash occurred last year due to poor communication regarding the MLB 10 demo which ultimately didn't arrive until the same day the game hit stores. This year the MLB 11 demo came out two weeks prior with no issues along the way. Going forward that is pretty much all you can ask for that the company delivers on promises and becomes more transparent.