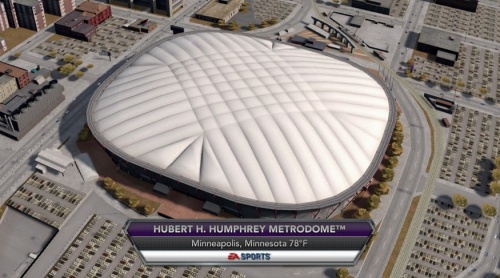 On Friday the first two new central features for Franchise mode in Madden NFL 12 were revealed to be Dynamic Player Performance and Player Roles. Now a whole list of improvements in addition to those have been uncovered.
The Pre-Season will be taking on some importance through roster cuts and player ratings being uncovered, a free agency "bidding" process – which looks to be straight out of NFL Head Coach – has been added, enhanced scouting is being introduced and more. Continue on to check out the Franchise features and leave any thoughts in the comments!
•Dynamic Player Performance: Player ratings fluctuate based on consistency and confidence.
•Player Roles: More than 20 roles (Playoff Performer, Trench Warrior) affect player and team stats throughout the season.
•Free Agent Bidding Wars: eBay style bidding against other GMs creates intense, rapid-fire free agent period that takes only a few minutes to complete.
•The Pre-Season Matters: Start with 75-player roster and need to make cuts each week. Playing pre-season games reveals player ratings.
•Scouting Reworked: Tiered scouting system reveals ratings tied to different events (college season, combine, pro day, individual workout).
•Draft Class Improvements: Robust set of draftees built for 30 seasons of franchise. Teams draft based on their real tendencies.
•Coaches Matter: Coaches have small positive and negative impact on how players perform on the field based on their style.
•Smarter General Managers: Better re-sign and cut logic. GMs make trades and sign free agents who fit their needs, with player roles factored in.
•Change Teams: In any offseason, change control of which teams you run in Franchise mode.
•Edit Any Player: Alter the ratings of any player – rookie, created player, or established veteran.
•Numerous Tweaks: Many other small tuning and additions are coming including retirement logic, a more accurate salary system, fixes to the injured reserve system, better simulation stats, and more.