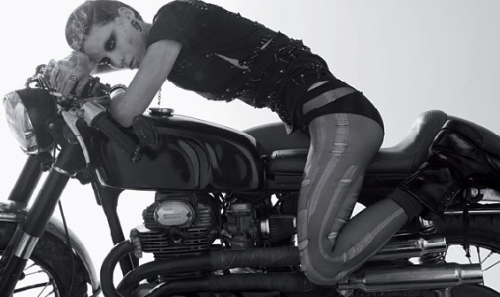 Over the weekend a trailer hit the net that appeared to be an unauthorized recording of a red band trailer for The Girl With the Dragon Tattoo. That was able to drum up a huge positive reaction and given its high quality and that it lasted four days before finally being pulled many have concluded that it was actually a PR stunt. Sony has now followed up with an official version of the trailer.
The Girl With the Dragon Tattoo is based on the first novel in a trilogy from the late Stieg Larsson. Adapted in Sweden in 2009 the new version is directed by David Fincher (The Social Network, Benjamin Button, Fight Club) and stars Rooney Mara and Daniel Craig. The film is set to release on December 21st.
Harriet Vanger, a scion of one of Sweden's wealthiest families disappeared over forty years ago. All these years later, her aged uncle continues to seek the truth. He hires Mikael Blomkvist, a crusading journalist recently trapped by a libel conviction, to investigate. He is aided by the pierced and tattooed punk prodigy Lisbeth Salander. Together they tap into a vein of unfathomable iniquity and astonishing corruption.