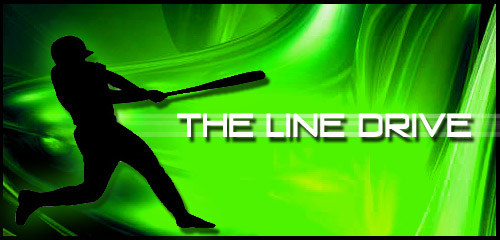 The Line Drive is a weekly collection of news, links, and updates that didn't necessarily warrant their own postings.
•EA's press conference at E3 is scheduled for 12:30PT/3:30ET on Monday. Madden 12, FIFA 12, and SSX are amongst the games that will appear. It will be streamed live on their website.
•NHL 12 will have the recently relocated franchise formerly of Atlanta as Winnipeg but no word on their stadium. The team still doesn't have a name or accompanying logo, jerseys, ect. so those may be questionable as well though would likely be patched in if time runs out.
•The first producer blog for NHL 12 focuses on improvements to goalies.
•Why Cliff Ronning was so dominant in NHL 93.
•THQ has set a release date of November 22nd for WWE 12.
•Check out the first gameplay video of Backbreaker: Vengeance (Xbox 360).
•MLB Bobblehead Pros, which cleared ESRB a while back, has been officially announced. Developed by Konami (and presumably distributed by 2K Sports) the game does not have a release date but is expected out "soon" on XBLA.
News and content that may have been missed from the last week around the site.
Breaking Bad Season Four Trailer. The new season starts up on July 17th.
Trailer for The Girl With the Dragon Tattoo. Adaptation directed by David Fincher.