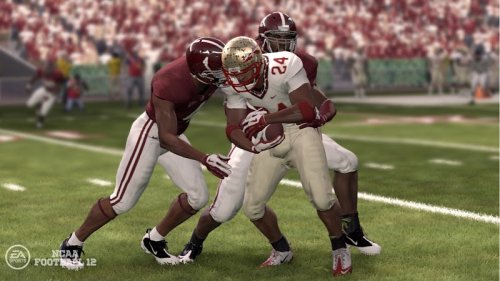 The demo for NCAA Football 12 arrives tomorrow and it seems to hold added importance this year. NCAA's absence from the floor of E3 clearly stagnated its momentum at an inopportune time and follow-up footage of the game has failed to raise enthusiasm. The demo however provides the opportunity to regain traction as release nears.
The demo features two separate matchups (Alabama at Florida State and Oregon at Texas) and allows for the unlocking of five different Nike Pro Combat jerseys for use with retail copies. It's expected to arrive for the Xbox 360 around 2am PT and then the PS3 around 4pm PT.
Vote in the poll below and leave any thoughts in the comments on how much importance the demo carries for you!