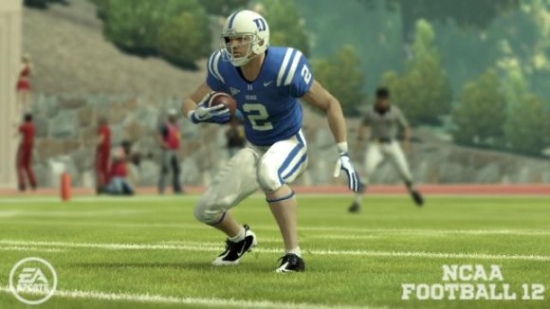 With over 200 people expressing interest in joining the official Pastapadre Online Dynasty for NCAA Football 12 and and only 11 slots available it basically became an impossible process to distribute spots. Ultimately most hoping to play are going to end up being disappointed with the announcement so again I apologize to those who aren't on this initial list. Keep an eye out for openings however should owners need to be replaced. Those who signed up in that first rush will be considered as replacements before others. 
This is the manner in which the owners were chosen:
Comment sign-ups were selected at random.
The team choices were charted out.
In cases where balance could not be found by conference new random owners were shuffled in.
Once the balance was complete that established the final list.
Pastapadre – Minnesota
Jerkfacefave – Nebraska
J Riles 13 – Utah
FrostyO4 – Arizona
D1 Athlete – Missouri
DEppsRightSteps – Baylor
Ragy06 – Tennessee
Ibleedgold93 – Georgia
NoFro904 – South Florida
oO KinGRaveN Oo – Miami
The Walk On 777 – East Carolina
Teambuilder Design Winner/New Owner – (No Big 10, Big 12, SEC, Pac 12)
Owners – please contact me via email for final setup details. Those who do not email by Tuesday evening will be replaced. The dynasty will officially start up as soon as named rosters are available and that shouldn't be a long wait. Moving on to that final slot, should the winner from the Pastapadre Teambuilder Contest wish to take it, then they will enter the dynasty. If they do not want in then another random signup will be chosen.
Teambuilder Contest – Vote for Winner
A large number of entries came in and the effort put forth is much appreciated of all who took the time out to work on a design! Some went fairly safe with similar look to the 2009 winner, some went futuristic or retro, and others submitted their own personal team designs which wasn't exactly the idea behind the contest. With so many possibilities to sort through rather than laying them all out (which would be overwhelming for voters) I've narrowed it down to what I thought were the top eight with some variation in the options. Vote in the poll below on which Teambuilder creation should represent Pastapadre this year!
Entry #1
Entry #2
Entry #3
Entry #4
Entry #5
Entry #6
Entry #7
Entry #8