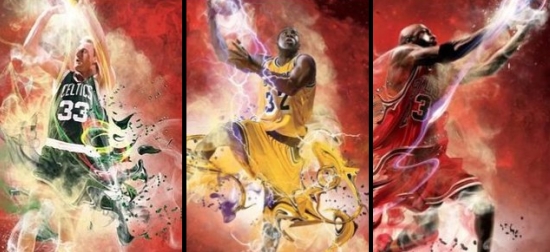 2K Sports revealed today that the cover for NBA 2K12 will feature three different legends in a split production run: Michael Jordan, Magic Johnson, and Larry Bird.
Having something that expands beyond the current NBA will be especially critical for 2K Sports considering the lockout that many expect will cut into the season and could very well result in no season at all. With the legends at the forefront expect modes like "The Jordan Challenge" and My Player featuring the opportunity to play with them through a career to be expanded and more of the ilk added.
It's pretty surprising that Jordan allowed this to happen. The expectation was his contract would have prohibited any other legend from being on the cover or having that kind of focus as it would diminish his appearance and his brand. Allowing himself to become one third of a trio would have been an unimaginable scenario but here we are.
One thing to consider though is where 2K will go in the future after making a splash such as this. Many wondered how the company could top Jordan's inclusion last year and they've done so by incorporating two more legends. When the day comes that they go back to a current NBA star that is going to be incredibly anti-climatic. That will be a ways off however as they have extended their contract with Jordan for three more years.
Check out the three different shots of the cover art in the NBA 2K12 gallery or FB album!