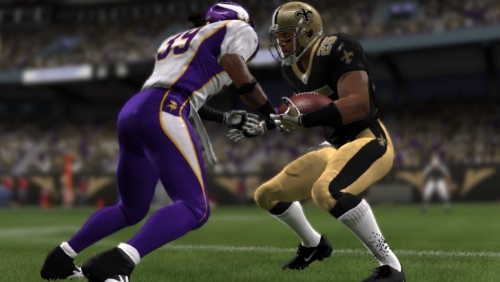 The big question that came with the end of the NFL lockout due to the agreement on a new CBA was whether the rules would potentially be implemented in Madden NFL 12 through a patch. That won't be happening.
EA Sports has declared that due to the timing there was no way to get the new CBA rules in for Franchise mode. That much was expected as the game is basically locked down and preparing to advance to the mass manufacturing stage. However having known this was coming for years and with it being the most likely scenario it seemed possible they had put in place parameters for a patch to deliver the changes.
Due to the new CBA being implemented so late in our development cycle, we were unable to include the new CBA rules in Madden NFL 12. Others have been asking if we would be able to patch the new CBA rules in after launch…Due to the complex nature of the new rules and the current structure of in-game data and AI, we're not able to patch in the new CBA rules.
It's unfortunate but the blame here shouldn't fall on EA rather the NFL and players who took the lockout deep into July. While the default shipped rosters will be completely outdated given they predate all the activity that began this week there of course will be the huge roster update that will arrive on or in the days leading up to release.