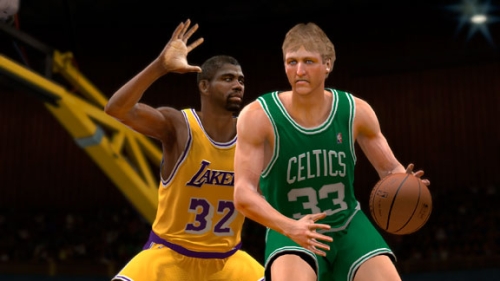 With the NBA lockout threatening the season it was expected that 2K Sports would put into place new features that would present appeal beyond just today's NBA. Signs of that first emerged with the split covers (Jordan/Bird/Magic) and now the company has announced a new mode expanding last year's "Jordan Challenge" into "NBA's Greatest".
"NBA's Greatest" mode will incorporate the most famous games and performances of 15 different legends. Those teams and legends will be unlocked after completing the challenges allowing for them to be matched up against other historic or current teams. Games featuring historic teams will also be presented as they would have been played and seen years ago –  down to different game rules, short shorts, and television camera angles.
So far only five of the legends have been announced: Michael Jordan, Magic Johnson, Larry Bird, Kareem Abdul-Jabbar, and Julius "Dr. J" Erving.