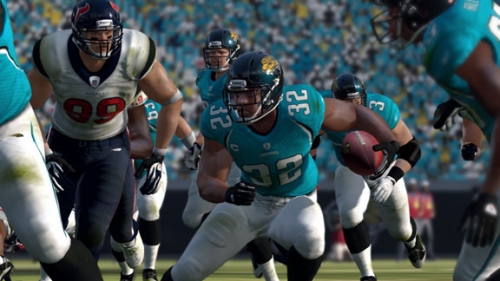 The deliberately slow rollout of Madden NFL 12 ratings continues with another two teams and the unveiling of the highest rated running backs. In focus today are the base rosters for the Cincinnati Bengals and Baltimore Ravens. Both teams will be losing some valuable players with the Bengals being hit especially hard – at least the Ravens were able to add the NFL's best fullback Vonta Leach – when the roster update arrives for release.
Taking a look at the top rated running backs in Madden 12 at the top is Adrian Peterson (97) followed by Chris Johnson (96), Jamaal Charles (95), Maurice Jones-Drew (95), and Steven Jackson (94). Last year's leading rusher in both yards and TDs Arian Foster is the glaring omission while an argument could also be made for Michael Turner who finished third in rushing yards and tied for third in TDs.
Again keep in mind these are the base rosters and predate all transactions that began taking place last week. As always leave any thoughts on the ratings in the comments!