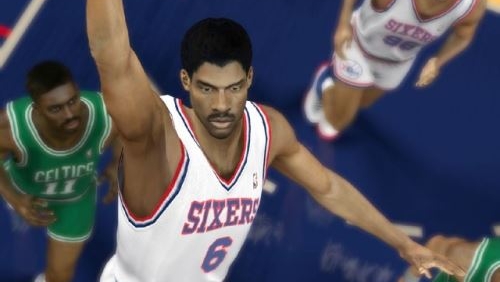 According to one analyst Take Two (parent company of 2K Sports) could lose as much as $40 million if the NBA lockout results in cancellation of the season. GameSpot has the article referencing the evaluation as sales of NBA 2K12 would be expected to slide sharply from the record numbers recorded with NBA 2K11.
For comparison's sake EA Sports was bracing for a loss of $70-80 million if the NFL season had been cut into or lost completely. The company negotiated a deal with the NFL where they got a $30 million break this year and in return agreed to extend the exclusive NFL license by an extra year. There doesn't appear to have been any such deal made with the NBA, though both 2K Sports and EA Sports recently extended their licensing deals with the league.
The NBA lockout of 1998-99 resulted in the season being delayed to February and being shortened to 50 games. The economic climate and circumstances are obviously much different 13 years later but NBA Live 99 saw its sales fall off 20% compared to its previous iteration. That could be a baseline of what to expect but it is really difficult to determine at this stage and any numbers being thrown out are ultimately going to be wild guesses.
Incorporating more to do with legends is 2K Sports' strategy considering they transcend the current/upcoming season. The problem is much of the excitement over the concept has burned due to its prominence last eyar and ultimately the developments within the NBA are what drives much of the excitement beyond initial release. NBA 2K11 has stayed in the NPD Top Ten in sales for an astonishing nine straight months. NBA 2K12 could open strong but its longevity would be severely hampered by having to settle for last year's final rosters and having no updates to follow along with over the course of the year.
With the NBA lockout widely expected to cost the league at least a portion of the season 2K Sports will have braced for the worst case scenario and seems to have planned well enough ahead to at least limit the impact. After 2K11 though it was unlikely 2K12 would match the numbers regardless and the lockout would deal a severe blow but more to its longer-term sales potential rather than how it comes out of the gate.