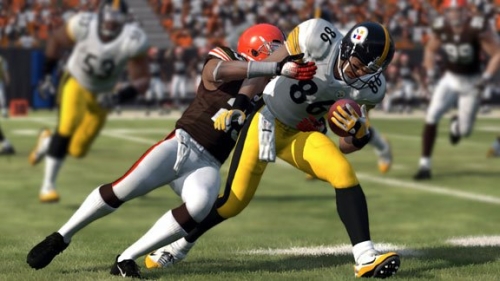 The deliberately slow rollout of Madden NFL 12 ratings continues with four more teams being broken down so far this week. Only two more AFC teams remain (Jaguars, Titans) and then it'll be on to the NFC.
Check out the rosters and ratings for the Pittsburgh Steelers, Cleveland Browns, Houston Texans, and Indianapolis Colts. Of these teams only the Texans look to have changed significantly from these original rosters by picking up Johnathan Joseph and Danieal Manning but losing Vonta Leach. The other three held pretty steady and didn't make any big moves beyond re-signing some of their own free agents.
Again keep in mind these are the base rosters and predate all transactions that began taking place last week. As always leave any thoughts on the ratings in the comments!