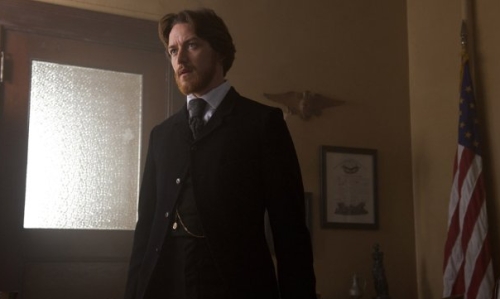 After last week was seemingly all about comedies this week brings some more serious DVD/Blu-ray releases. The best reviewed are Jane Eyre and The Conspirator which both played only on a limited number of screens when in theaters. Cult favorite The Big Lebowski also gets a limited edition Blu-ray that includes a digital copy and 28 page book packaging with extras. 
•Priest (Buy at Amazon: DVD or Blu-ray)
A priest disobeys church law to track down the vampires who kidnapped his niece. Stars Paul Bettany and Maggie Q.
•The Conspirator (Buy at Amazon: DVD or Blu-ray)
Mary Surratt is the lone female charged as a co-conspirator in the assassination trial of Abraham Lincoln. As the whole nation turns against her, she is forced to rely on her reluctant lawyer to uncover the truth and save her life. Stars James McAvoy and Robin Wright.
•Something Borrowed (Buy at Amazon: DVD or Blu-ray)
Friendships are tested and secrets come to the surface when terminally single Rachel falls for Dex, her best friend Darcy's fiance. Stars Kate Hudson, Ginnifer Goodwin, and John Krasinski.
•Dexter – Season Five (Buy at Amazon: DVD or Blu-ray)
This season, Dexter goes from happily married husband to guilt-ridden single dad. How will it affect his ability to maintain an average-guy façade while satisfying his need to kill?
•Jane Eyre (Buy at Amazon: DVD or Blu-ray)
A mousy governess who softens the heart of her employer soon discovers that he's hiding a terrible secret. Stars Mia Wasikowska, Michael Fassbender, and Jamie Bell.
•Hoodwinked Too! Hood vs Evil (Buy at Amazon: DVD or Blu-ray/DVD Combo)
Red Riding Hood is training in the group of Sister Hoods, when she and the Wolf are called to examine the sudden mysterious disappearance of Hansel and Gretel.
•The Big Lebowski – Limited Edition (Buy Blu-ray at Amazon)
"Dude" Lebowski, mistaken for a millionaire Lebowski, seeks restitution for his ruined rug and enlists his bowling buddies to help get it.