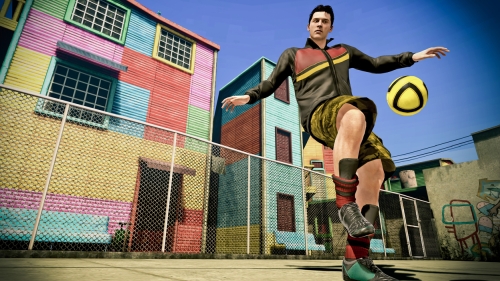 Now the second of EA Sports' mystery titles for early 2012 has been made official. There were indications that a fourth entry in the FIFA Street franchise was on the way via an online survey that even included potential features and today it was announced. This is the first time that the FIFA development team has worked on a 'street' game.
FIFA Street is powered by the FIFA engine and will feature "Street Ball Control" for dribbling styles, trick moves. and precise passing. FIFA Street will also be included in the EA Sports Season Ticket, providing subscribers the ability to download and play the game three days before it arrives in stores.
FIFA Street 3 was an absolutely miserable game so EA has their work cut out for them in rebuilding the brand. They are leveraging the popularity of the main FIFA franchise however and that at least provides some immediate credibility.