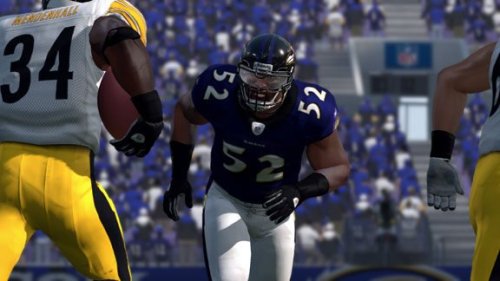 Having been working with Madden NFL 12 practically around the clock since late last week I thought it would be a good idea to outline the coming coverage and set expectations. Come early Friday morning a ton of content will be posted on the site – until then however I am unable to make any comments about my time with Madden 12 or release any media. However feel free to leave any comments on what you're hoping to hear about in the impressions or see in images and videos and I'll take those under consideration.
This is shaping up to be the most extensive write-up on a sports title that I've ever produced – and due to that I'll be breaking down articles in the following fashion and there will actually be several more than just these big ones: 
•General Impressions (Includes Gameplay and Features)
•Franchise Mode Impressions
•Superstar Mode Impressions
•Gameplay Videos
•Screenshots
Online impressions won't come until sometime late next week as performance needs to be evaluated when the server load is high. That will then be followed by the 'Hits and Misses' review.
Madden 12 arrives with the 'Season Ticket' to download on Friday evening and begin playing come midnight. As soon as you are in on that (or have a retail copy) you're welcome to join the Pastapadre Online Community. Right now there is one set up on the Xbox 360 and someone will probably prepare a 'community' on the PS3 side at some point coming up. Quarters are set to nine minutes with accelerated clock and difficulty is All-Pro (settings and sliders can be changed at any time). The password is: compete. While I won't be regulating play or anything of that sort it's there for whoever is interested in participating.
Remember if you're buying Madden 12 the recommended best deal is through Amazon. The online retailer is offering a $20 promotional credit that can be put towards other purchases on the site and release day shipping is free with Prime or only 99 cents otherwise and tax won't be applied in most states as well. Find the pre-order pages here: 360 – PS3 – CE 360 – CE PS3. You can help support the site by purchasing through those links!
As always follow on Twitter, like on Facebook, and add to a circle on Google Plus where more observations, images, and Q&As will take place beginning Friday morning!