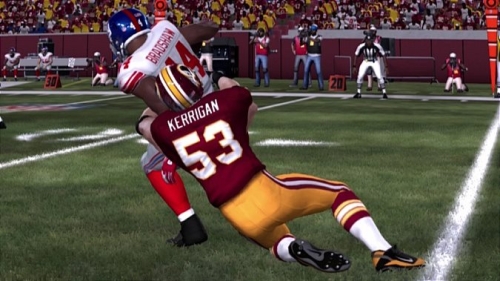 After all the build-up and all the uncertainty of this year Madden NFL 12 has finally arrived – though those who took advantage of the 'Season Ticket' have had a few days with it already. It's always great to hear about the experiences people are having with the game. Whether that be the enjoyable aspects or problems that are being encountered which can possibly be followed up on. Leave any impressions or observations in the comments!
Make sure to check out any coverage that may have been missed from late last week. Online impressions and the 'Hits and Misses' review are still to come.
General – Franchise – Superstar – Videos and Screenshots
Also feel free to join the Pastapadre Online Community on the 360 and PS3. The password is compete. I'll be on and looking to get in some games today (360) and throughout the week!